Performance of an IRA Fund Guided by VIXEK™
The science (and art) behind VIXEK™ has been used in managing an IRA (long-only, no margin) equity investment portfolio.
Its performance - including all transaction costs, commissions and some dumb, money-losing trades - has been spectacular.
The key benefit of VIXEK™ is in knowing - with a reasonable degree of confidence - when to be invested in the market and when to go into cash.
IRA Portfolio Performance Since 2000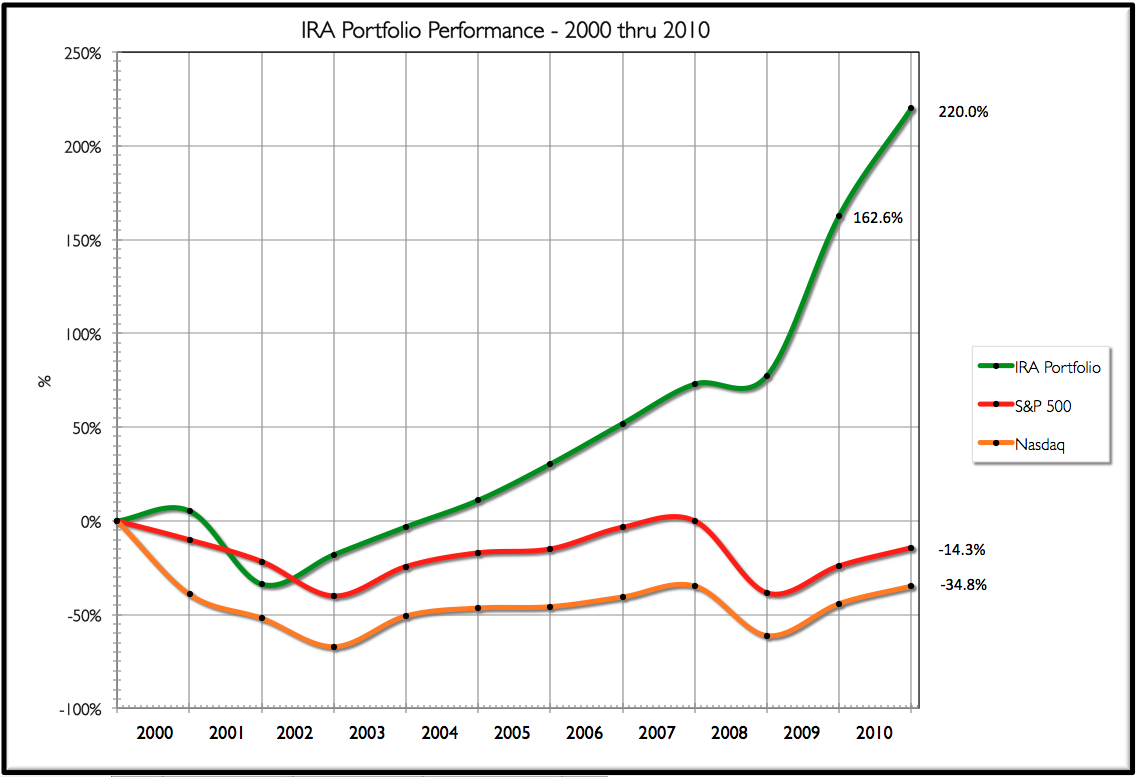 IRA Portfolio Performance Since 2007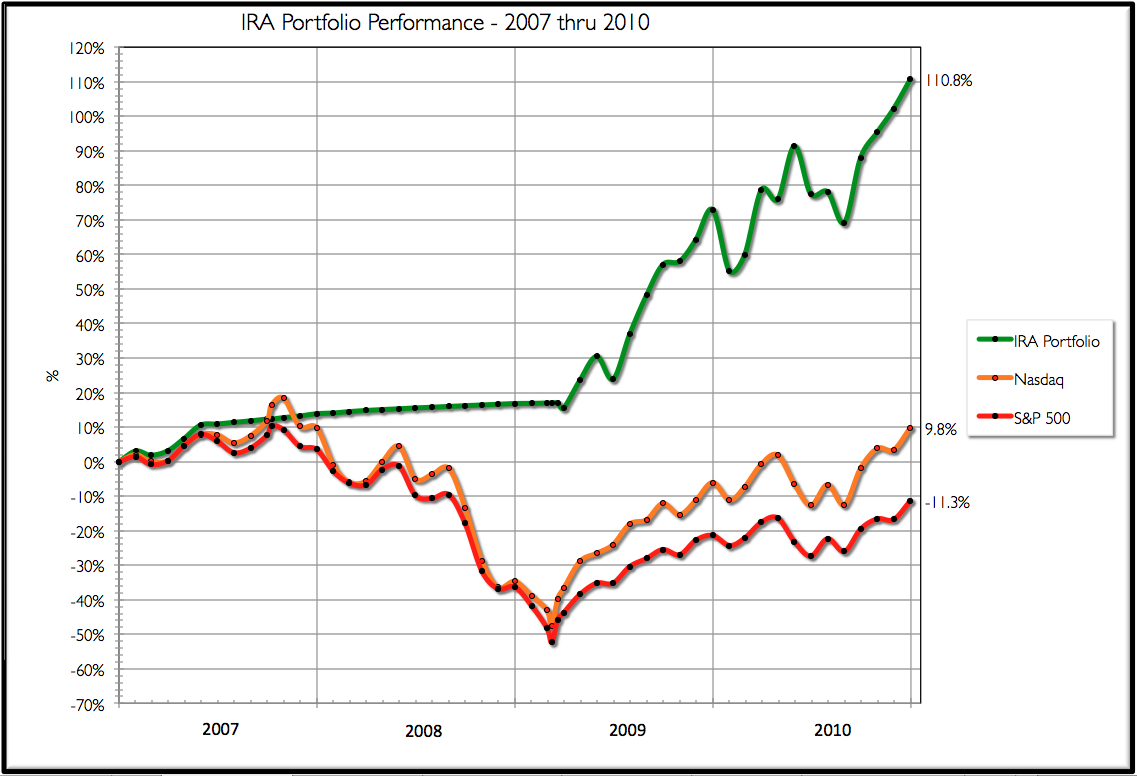 IRA Portfolio Performance Since 2009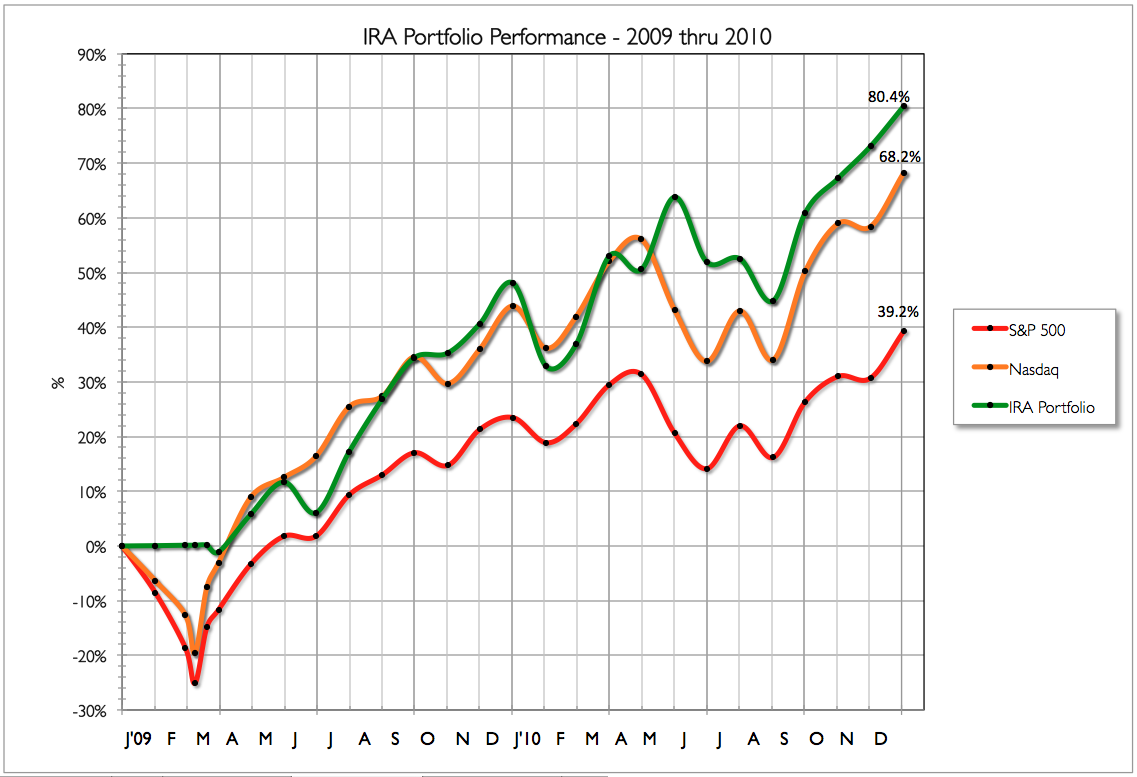 IRA Portfolio Annual Performance Against S&P 500 Since 2000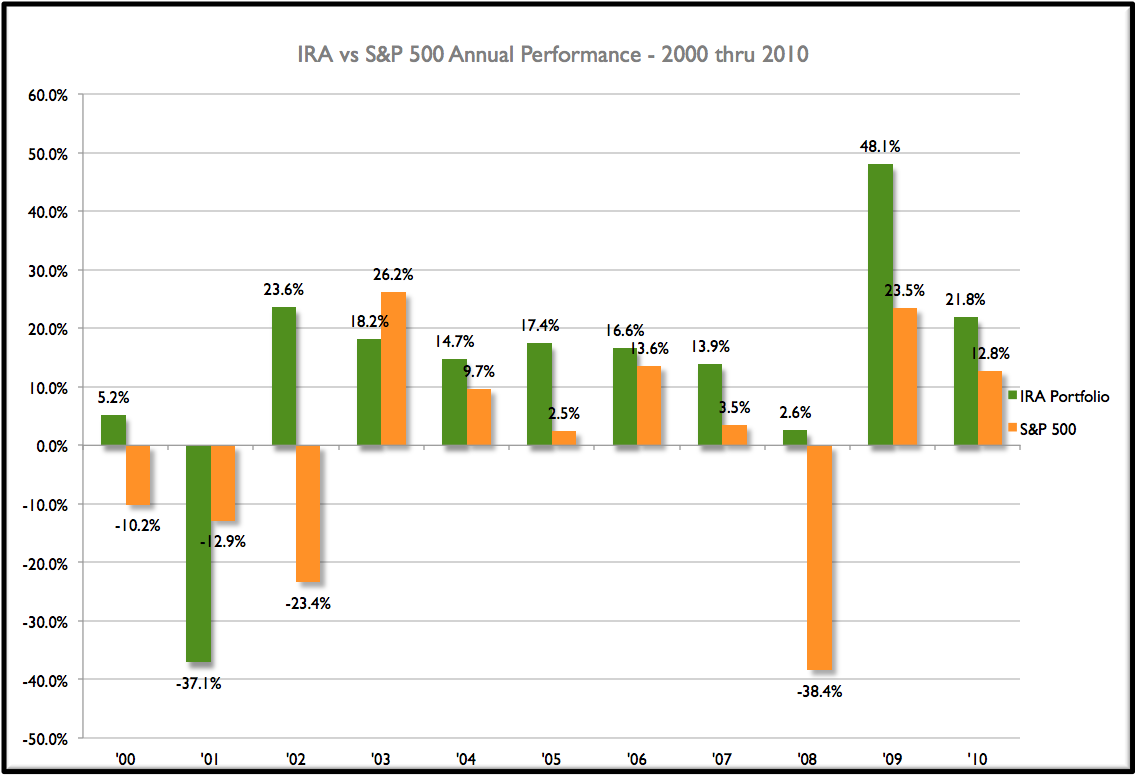 According to Morningstar, there are over 4100 mutual funds investing in US-traded equities. This VIXEK™ guided, actively managed portfolio's 1-year and 10-year performance was better than 99.6% of these funds. And it was better than ALL of these funds on a 3-year performance!
As of December 31, 2010, this portfolio performed better than S&P 500 in nine out of the past eleven years. It lost value only once (in 2001; S&P 500 lost value in 4 out of those 11 years) and its performance lagged S&P 500 only twice (in 2001 & 2003).